Specializing in minimalist fiction and creative non-fiction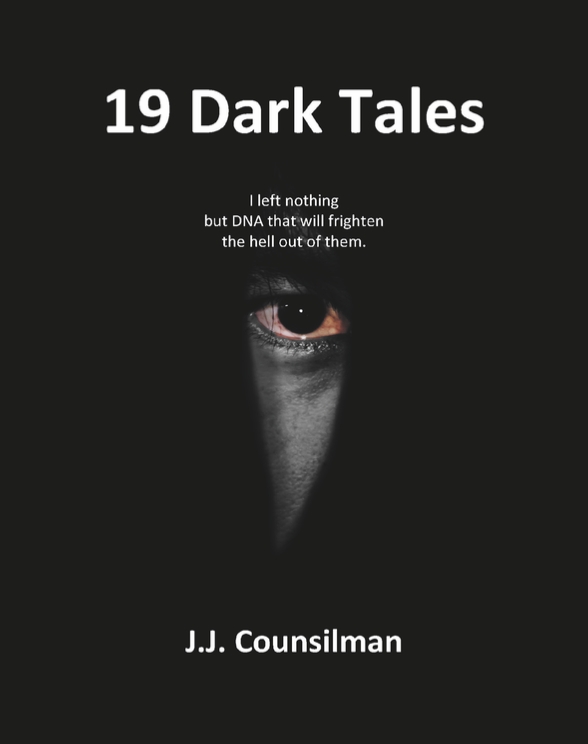 19 Dark Tales is a collection of new and published stories of 1,200 to 10,000 words. They were chosen for minimalism and variety within the themes of crime, conflict, and misfortune.
Within the 3 themes, the stories cover an attempted assassination, a deadly nightmare, death in a 1930s barrelhouse, the anguish of a football player, a murderous chess Grandmaster, friendship between a girl and a moon bear, personal vengeance (3 stories), insane synesthesia, Muslim terrorism, death of a monoamniotic twin, harsh Chinese village life, a glimpse of the Queensland outback during the 1970s, greed of Chinese gangsters, a divination, Uyghur resistance, ancient slavery, and a nootropic drug.
Images appear throughout; and Barrelhouse Bolero has QR codes to original blues recordings.
When they say
karma will catch up to me,
I ask
what right has karma to
chronicle my behavior,
judge my rights and wrongs, and
prosecute my imbalances
with its imperfect justice?